CBD oil use has skyrocketed over the years thanks to scientific studies, verified customer reviews, and publications from industry experts that prove its effectiveness. The relatively recent introduction of a prescription-only CBD drug, Epidiolex, has drawn public attention, especially those dealing with Dravet syndrome, Lennox-Gastaut syndrome, and other seizure disorders. So the use of CBD is spreading more and more. While it may be tempting to buy the first bottle of CBD oil you come across, it takes time and proper research to find the right brand and product for your own unique health benefits and wellness needs. Hopefully our quick guide will keep you informed and point you in the right direction.
What is CBD Oil?
CBD oil, or cannabidiol, is made by extracting the beneficial phytocannabinoids, terpenes, and phytonutrients from the leaves, stems, flowers, and stems of the cannabis plant. To get the cleanest and purest oils, the CO2 extraction process is the industry preferred method over other processes like ethanol or solvent extraction. Full spectrum and broad spectrum CBD oil contains all of the components of the plant, while CBD isolate oils are specially formulated to contain only 99% pure cannabidiol as the rest of the cannabinoids and plant parts have been filtered out. Most of the CBD oil sold in the United States is made from hemp, a cannabis plant bred to produce a very small amount of THC (tetrahydrocannabinol).
Is CBD Oil Legal?
The 2018 Farm Bill has made all hemp-derived CBD oils legal for sale and purchase in the United States. In addition, these products must also contain 0.3% or less THC or tetrahydrocannabinol, the cannabinoid that is responsible for the well-known euphoric "high" feeling. While marijuana is well above this nationwide THC limit, the hemp plant is grown so that it naturally contains less than this amount of THC. It should be noted, however, that while hemp-based CBD oil is federally legal in the United States, each state has its own laws regarding CBD oil. So, if you are looking to buy CBD oil, you may need to check the laws of your state before spending your hard earned cash.
What Are the Benefits of CBD Oil?
There are many documented beneficial effects of CBD from hemp oil. Some of the more notable benefits are:
Pain Relief – Scientists discovered that CBD interacts with the body's endocannabinoid system to regulate functions such as sleep, appetite, pain management, and the immune system response. While the body is making its own endocannabinoids, adding cannabinoids from CBD can help give the endocannabinoid system a much-needed boost. In particular, one study found that the use of CBD can help relieve chronic pain by positively affecting the activity of cannabinoid receptors, interacting with neurotransmitters, and providing anti-inflammatory effects.
Relief from Depression and Anxiety – CBD has shown promising results in the treatment of some mental illnesses such as anxiety and depression. In one study, researchers found that CBD helped treat insomnia in children with an anxiety disorder known as post-traumatic stress disorder, or PTSD. Another study found that CBD was a potential alternative treatment for anxiety, depression, and psychotic disorders.
Relief of Cancer Symptoms – In one study, participants diagnosed with cancer experienced notable pain relief when given CBD and THC, as opposed to participants who received only THC extract. Further studies are currently ongoing.
Potential Neuroprotective Benefits – Researchers believe that CBD can help people with neurological disorders by positively affecting the body's endocannabinoid system. In particular, one study found that when used to treat epilepsy and multiple sclerosis, or MS, CBD decreased muscle spasticity in patients with MS and decreased seizures in patients with epilepsy.
Sleep Enhancement – Some scientific studies suggest that CBD may help alleviate sleep problems in patients with diagnosed sleep disorders.
Is CBD Oil Safe to Use?
CBD tinctures are considered safe and well tolerated by the majority of the population. However, if you are on prescription medication or have any concerns about the use of CBD in general, don't hesitate to contact your GP, specialist, or prescribing doctor about possible side effects. Some prescription drugs come with a grapefruit warning label. This means that eating grapefruit, drinking grapefruit juice, or eating certain citrus fruits can negatively affect the way the body metabolizes drugs. Interestingly, CBD can work very similarly to grapefruit on these drugs. Mixing CBD with prescription grapefruit warning medication can cause too much of the drug to get into the body, which can have detrimental effects in the long run. Therefore, always consult your prescribing doctor before embarking on any CBD regimen.
How to use CBD oil
CBD oil works best when used regularly. For this purpose, it should be taken at around the same time each day. If you take CBD oil regularly, you can experience more of its benefits, with greater effects, than if you ingested your oil inconsistently. When ingesting your CBD oil, you should drop it under your tongue and hold it there for about a minute. After that, you can swirl the oil around in your mouth for a few seconds before swallowing for maximum absorption. By keeping the oil sublingual, you allow all of the beneficial compounds, terpenes, and phytonutrients to enter your bloodstream through the thin membranes under your tongue. This is the best way to get the most potent effects from your CBD oil. As a side note, in addition to consistency, you also need to be patient with your body when starting a new CBD oil regimen. It will be some time before you feel the effects of cannabidiol. As with anything in life, patience and persistence are key.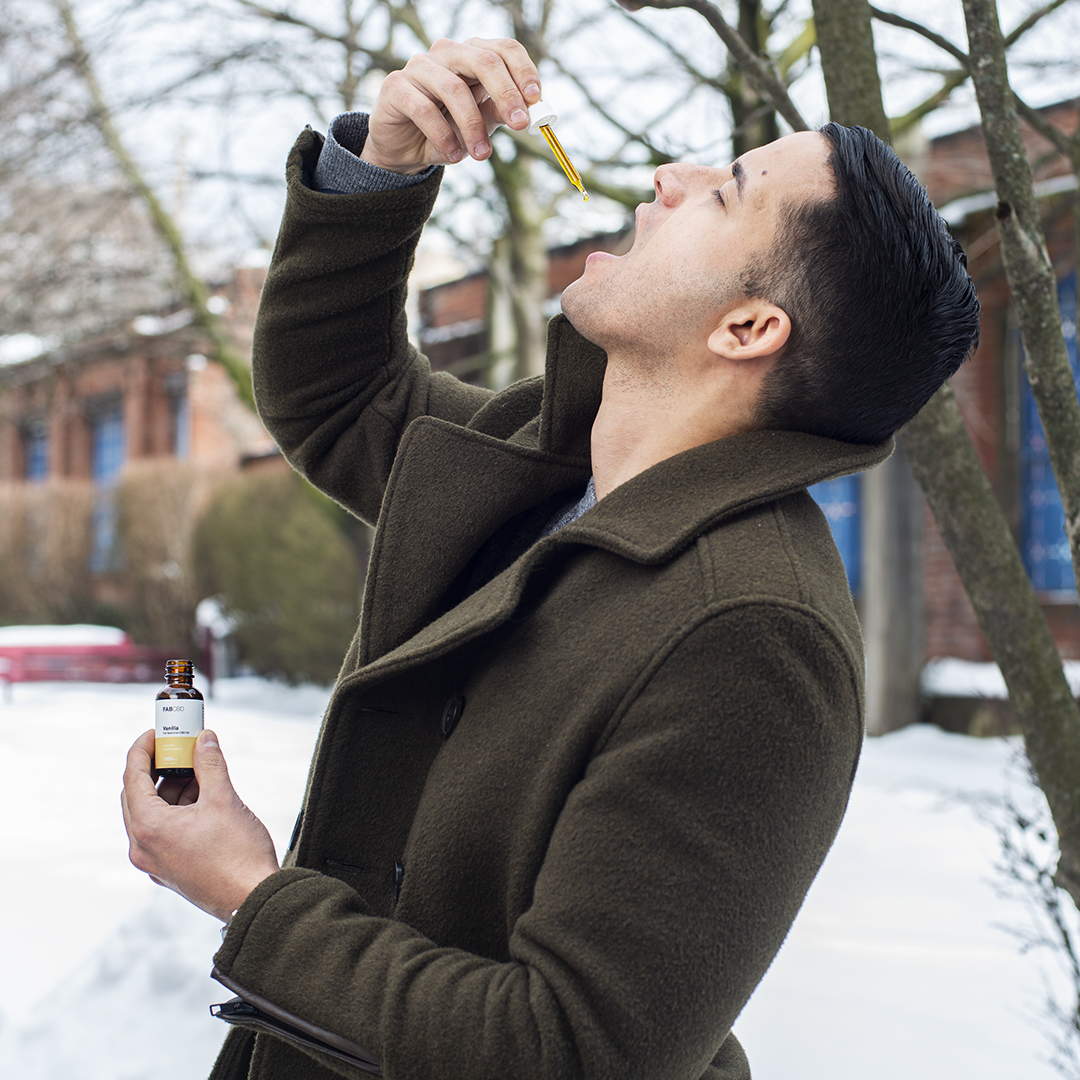 What is the correct CBD oil dosage?
Since every body is unique, a dose of CBD that works well in one person won't work well in another. There isn't one set dose of CBD that works perfectly for everyone. Hence, the best way to find a dose that will suit your body is to start low and go slowly. For example, if you bought a bottle of 600 mg full-spectrum CBD oil, take half a dropper full once a day and hold that dose for about a week. This corresponds to roughly 10 mg of CBD oil per day. During this time, consider reporting in writing on any improvement you experience or any issues that may not improve. After a week, check in to yourself to see how you are. If you need to increase your dose, do so now. Next, move up to ½ of a dropper twice a day, or 20 mg of CBD per day. Keep track of your improvements and issues. Sign in to yourself again after another week. If you still feel the need to increase, do so. Follow this pattern until you find the best dose for your body. Remember that if necessary, you can also increase the strength of your CBD oil over time.
Is CBD Oil Better Than Gummy Bears or Cream?
There are several ways to incorporate CBD into your daily supplement routine. The question people ask is what form of CBD is the best? CBD gummies are very popular because of their fun flavors and candy-like eating experience. Topical creams and ointments are also very popular, especially for people with very specific muscle and joint pain. CBD oil is characterized by its bioavailability and efficiency. Because CBD oil is taken under the tongue, the human body is able to absorb the CBD into the bloodstream quickly and with far-reaching effects. Chewing gummy bears affects the digestive system, so it slows the rate of absorption and may reverse some of the effects of the CBD. Topical CBD ointments are intended for localized discomfort and do not have a systemic effect on the body.
Does CBD make you high?
Since all of the CBD must be derived from hemp to be federally legal in the United States, there is no way you can get high from hemp plant CBD oil or cannabis sativa. Remember that the hemp plant is naturally grown to be low in THC. As a result, hemp-based oils contain 0.3% or less THC and therefore do not cause euphoria. Conversely, marijuana CBD oils will make users feel euphoric because the plant contains well over 0.3% THC. These types of oils are only legal in states that have medical marijuana and / or recreational marijuana laws.
Are there any possible side effects?
CBD oil is pretty well tolerated by many people. The side effects associated with CBD are both mild and minimal. Some of the main problems that can arise while taking CBD are:
diarrhea
Changes in appetite
Weight changes
fatigue
sleepiness
Nausea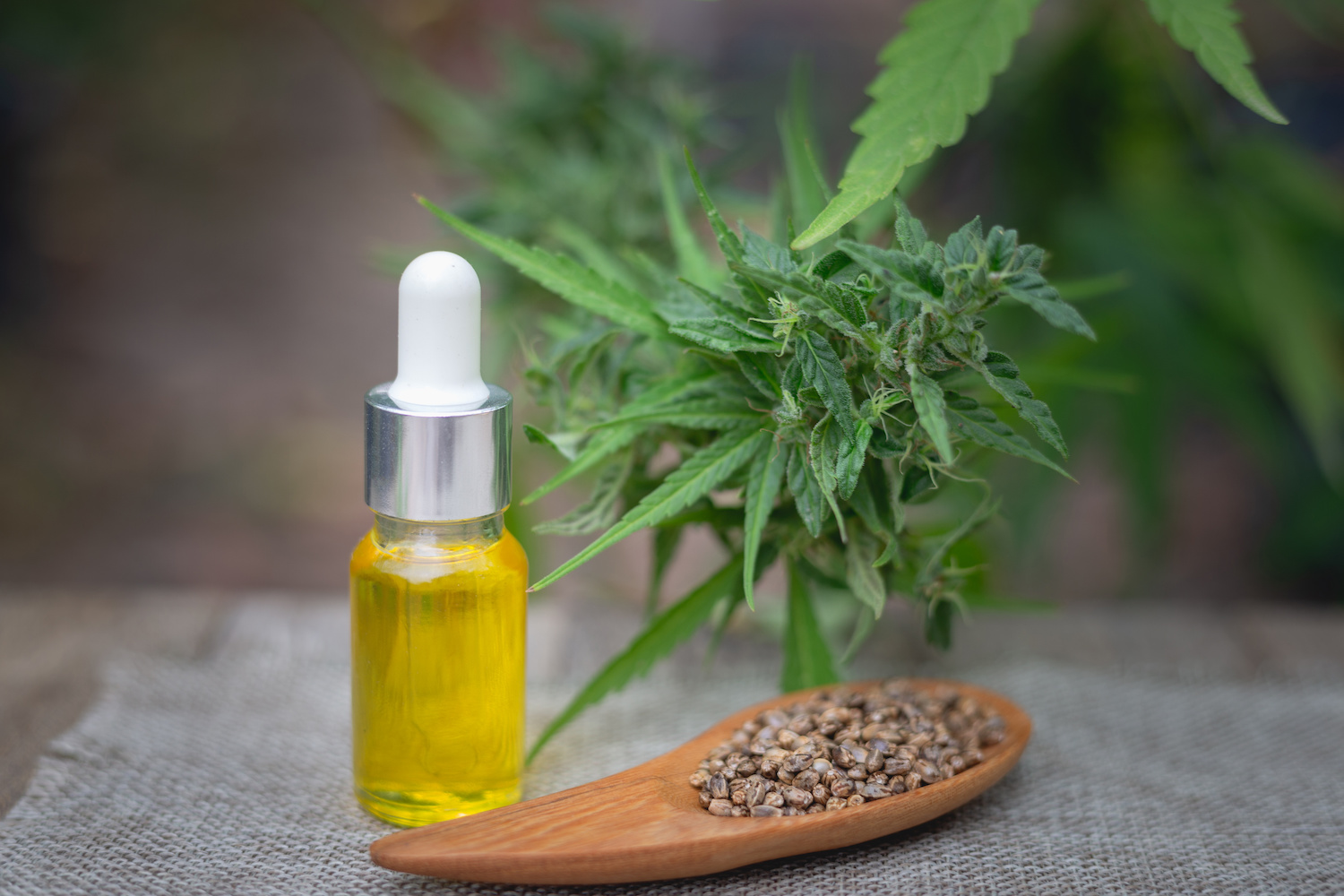 Can I Safely Buy CBD Oil?
The short answer is, CBD oil is safe to buy. You can find CBD oil both online and in traditional brick and mortar stores. The long answer is that CBD oil can be found almost everywhere these days, but not all oils out there are made equal. There are a variety of reputable brands that sell clean, strong, and pure CBD oils that have been thoroughly tested, and there are also sub-par brands that sell unclean oils that are loaded with harmful chemicals and solvents. To avoid buying CBD oil from a trade-off brand to sell cheaply made CBD oils, you need to do the research. Start by researching the brand's reputation, reading verified customer reviews, and going through all third-party lab reports. In doing so, you will quickly find out which brands are the best and which are not making your hard earned money.
Final thoughts on the risks, safety, and uses of CBD oil
CBD oil is an excellent natural alternative with many associated benefits. CBD is a health option that uses our own endocannabinoid system to bring us back into homeostasis or systemic balance. It also has the potential to relieve the symptoms of many more difficult health conditions such as anxiety, depression, insomnia, chronic pain, arthritis, and neurological disorders. These health problems can usually improve with consistent and regular use of full-spectrum or broad-spectrum oils, as they work with the body's endocannabinoid system to bring it back into a state of equilibrium. Before embarking on a CBD oil regimen, consider the pros and cons while researching both the oil and the brand. If you still have questions or concerns, your primary care doctor or specialist can help you on the right path and provide medical advice on including CBD in your health regimen.